If you're currently using Microsoft 365 as POP or IMAP, switch it to an Exchange account. This ensures your data (including mail, contacts, and calendars) stays connected with your email and can be recovered from the server. Plus, with Exchange, you get secure, fast, and more reliable email.
Move your data
Open Outlook.
From the menu bar, select Outlook > Preferences.
3. Select Accounts.
4. Select + (plus) > New account.
Note: You might need to choose your account type as Work/School to continue.
5. Enter your email address and Continue.
6. Enter your email password and Sign in.
7. Select Done. If you have more than one account, decide which account you want to set as the default.
8. Compare your accounts to make sure that all your emails, folders, calendars, contacts, and other data are present. If your email is missing data, drag and drop your email from your POP or IMAP account to your Exchange account.
Once your account has been added as Exchange and no data is missing, it's now safe to remove the POP or IMAP account.
Remove your POP/IMAP account
From the menu bar, select Outlook > Preferences.
2. Select Accounts.
3. Select – (minus) under the account you want to remove.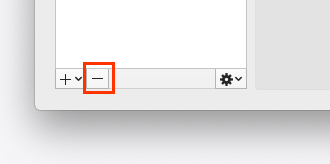 4. Select Delete.
More info